By Melissa Ruggles, ENERGIA
The COP23 in Bonn ended nearly two weeks ago, and during the event a number of commitments were made and initiatives sparked. Among them was the launch of the People-Centered Accelerator on the 14th of November, announced by Rachel Kyte of Sustainable Energy for All (SEforALL) alongside ENERGIA's Sheila Oparaocha and Frontier Markets' Ajaita Shah.
Together, SEforALL, ENERGIA, Frontier Markets and 39 other organisations have created the pioneering People-Centered Accelerator to leave no one behind in the global energy transition, especially women and other vulnerable people, who are very often left out of the energy equation. The Accelerator specifically aims to do this by:
Enhancing and extending the provision of sustainable modern energy to the very poorest people in society, who will not be reached by business-as-usual approaches;
Incorporating gender equality at the heart of the energy transition by enhancing women's full participation in sustainable energy solutions at every level;
Helping to unlock finance from private and public sources for gender equality, social inclusion, and women's empowerment in the energy sector;
Bringing together and strengthening collaboration between a broad range of stakeholders to achieve these aims in the context of the People-Centered Accelerator's work streams and activities.
There are many positive, impactful initiatives and programmes worldwide focusing on advancing gender equality, social inclusion and empowering women in the sustainable energy sector, and what the People-Centered Accelerator seeks to do is to build on these successes and substantially scale up the efforts and impacts. Sheila Oparaocha of ENERGIA echoed this point during the launch saying: "We need to take this [equitable energy access] to scale. And that's what the People-Centered Accelerator is about."
According to the 2017 Global Tracking Framework, developed with support from ENERGIA, 1.06 billion people are without electricity and 3.04 billion are not able to access clean cooking. Through the People-Centered Accelerator, the partner organisations collectively aim to close this energy access gap by focusing on including and empowering women, the poor and other vulnerable groups in society, to engage in energy service delivery and by directing capital to them and their solutions.  As Sheila mentions, "we are building agency [of women and vulnerable people]—that sense that 'I can do it.'"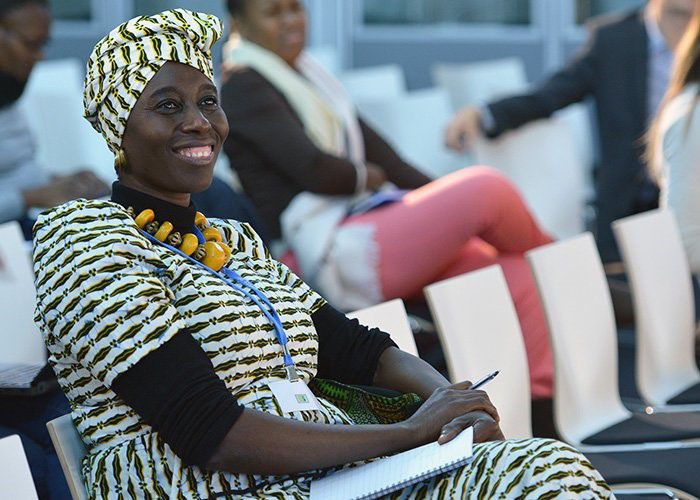 Being a part of the people-centered accelerator is a natural choice for ENERGIA as it builds on ENERGIA's own work supporting partners across Africa and Asia to empower women as sustainable energy entrepreneurs and users. Unleashing the agency of women and other vulnerable people to create and implement their sustainable energy access solutions is the only way we're going to effectively close the energy gap and make energy access equitable by 2030. ENERGIA is proud to work alongside SEforALL, Frontier Markets and the other ambitious partners to reach that goal.
For more information on the People-Centered Accelerator, read the brief overview here.
Stay updated on the Accelerator and other energy access news by following ENERGIA on Twitter: @energia_org