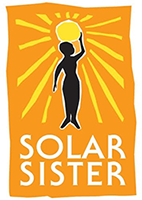 March 14, 2016, New York.  Solar Sister participated in the UN NGO Commission on the Status of Women (CSW60) official parallel event on the theme "Women's Energy Entrepreneurship: Empowering Women and Scaling Access to Energy". The event was organized by The Global Alliance for Clean Cookstoves, ENERGIA and UN Women. The panel discussed women's energy entrepreneurship and showcased how gender-informed business models are scaling access to energy, as well as increasing gender equality and women's empowerment.
Corinne Hart, Director, Gender & Humanitarian Programs, The Global Alliance for Clean Cookstoves (GACC) moderated the discussion. Neha Misra, Co-Founder & Chief Collaboration Officer of Solar Sister shared that when asked if Solar Sister is a women's right organization or a clean tech business, the answer is "both"! Solar Sister is the world's first women led social enterprise systematically scaling a gender inclusive, market based solution to address energy poverty. Since 2010, Solar Sister has built a network of over 2200 entrepreneurs who have brought life transforming clean energy products and services to over 350,000 people in underserved communities across Uganda, Nigeria and Tanzania.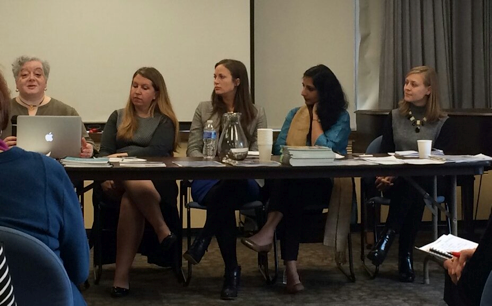 Solar Sister is demonstrating that women in clean tech sector are vital in their multiple roles as leaders, CEOs, board members, users, sellers, educators, managers and trainers – all ushering the world towards an era of sustainable energy prosperity. Women's rights, economic empowerment and clean energy access are closely related issues. At CSW 60, the global women's movements rallied on this year's priority theme: "Women's empowerment and its link to sustainable development." The Agreed Conclusions from this session will contribute to the UN's 2030 sustainable development goals (SDGs) that were adopted by the General Assembly in 2015. Beyond SDG Goal Number 5 on Gender Equality and Goal Number 7 on Affordable and Clean Energy; women's active participation is fundamental to achieving the other 15 goals for eradicating poverty and hunger, promoting good health, education, access to clean water and sanitation, economic growth, climate action, peace and justice.
In addition to lessons from Solar Sister's experience as a key practitioner and advocate for women's energy entrepreneurship, Allie Glinski, Gender and Evaluation Specialist, International Center for Research on Women shared insights on measurement of women's agency and empowerment. Seemin Qayum, Policy Advisor on Sustainable Development, UN Women spoke about a new partnership between UN Women and UNEP as the leading gender equality and environmental agencies in the United Nations system, to develop a Global Program to promote Women's Entrepreneurship for sustainable energy. Rachel Mahmud, Gender Associate, Global Alliance for Clean Cookstoves shared about Alliance's program to empower Girls as Agents of Change for Clean Cooking Solutions through a partnership with the Ghana Girl Guides Association (GGGA) on an awareness campaign pilot which resulted in 200 Girl Guides reporting increased awareness of clean cooking solutions, empowerment, leadership, and entrepreneurship, better positioning them to serve as community change agents.