Yesterday, on the first day of the Asia Clean Energy Forum (ACEF), ENERGIA jointly hosted a deep dive session exploring how gender and socially inclusive approaches for energy access are integral to bringing clean energy solutions to the last mile. In partnership with the World Bank Group, Global Alliance for Clean Cookstoves, ADB and Energy for All – along with a host of engaging speakers – we will help participants discuss and workshop their own experiences from the field. Our partners know that including gender and social concerns into strategies is key to energy project successes. We hope participants at our ACEF session will come away with new ideas for scaling up energy distribution for the last mile.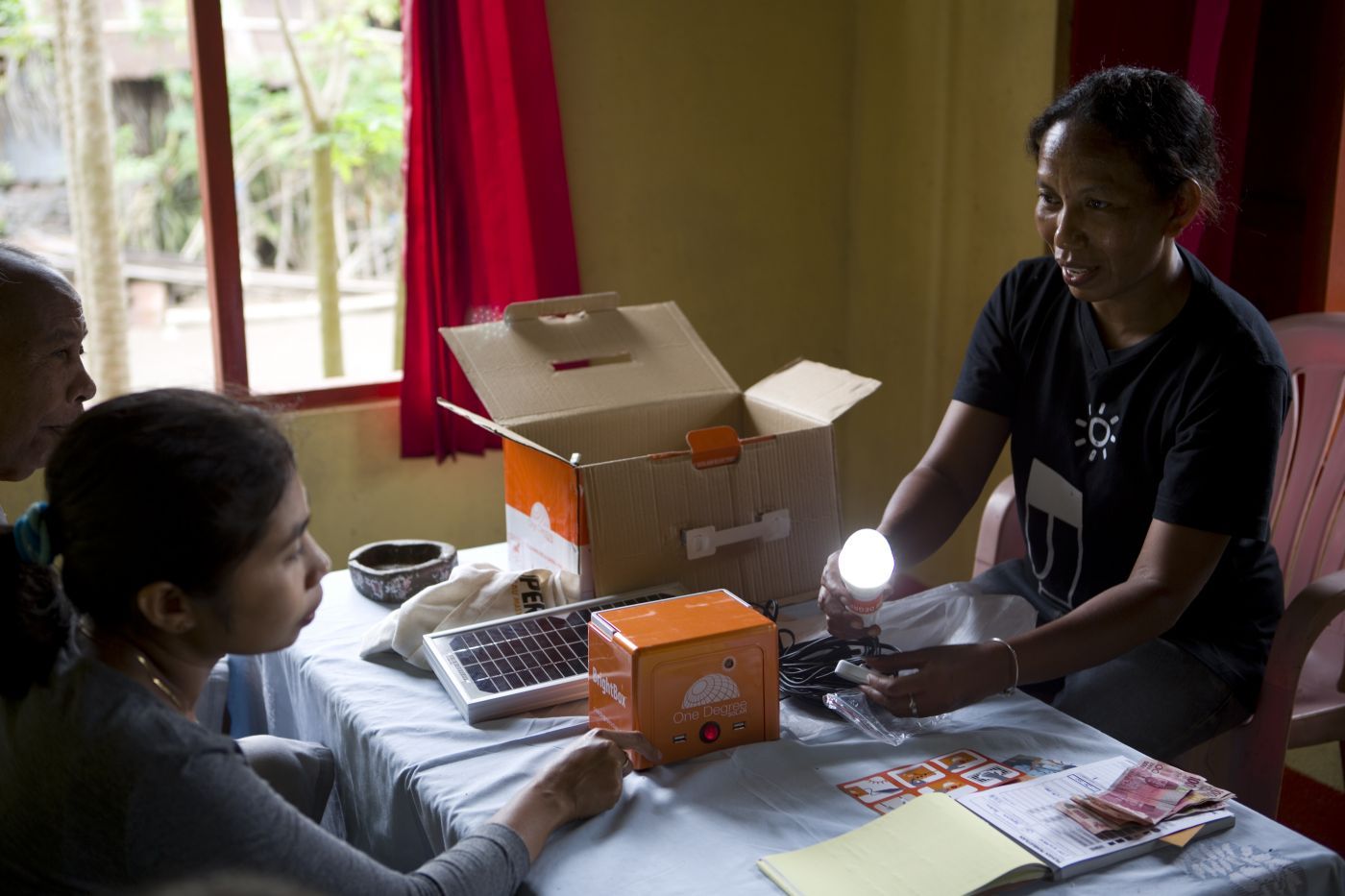 Women in developing communities face many issues – for example, they are more at risk for being illiterate and often have a more difficult time earning a wage outside the home. In order to lift whole communities, no one should be left behind. Keeping women and social considerations at the core of energy access projects is key to success.
"When a woman is given an opportunity to earn an income, it has positive impacts on many other areas of her life," notes ENERGIA's Soma Dutta. "Studies show that women reinvest 90 percent of their income into their families and communities, while men reinvest 30 to 40 percent."
Investing in women is investing in communities and to bring communities out of poverty they need access to energy. ENERGIA's research has found that the poor spend approximately USD $37 billion on poor quality energy solutions for lighting and cooking. The solutions to this problem exist at the local level. We want to illustrate how they work and how to replicate them.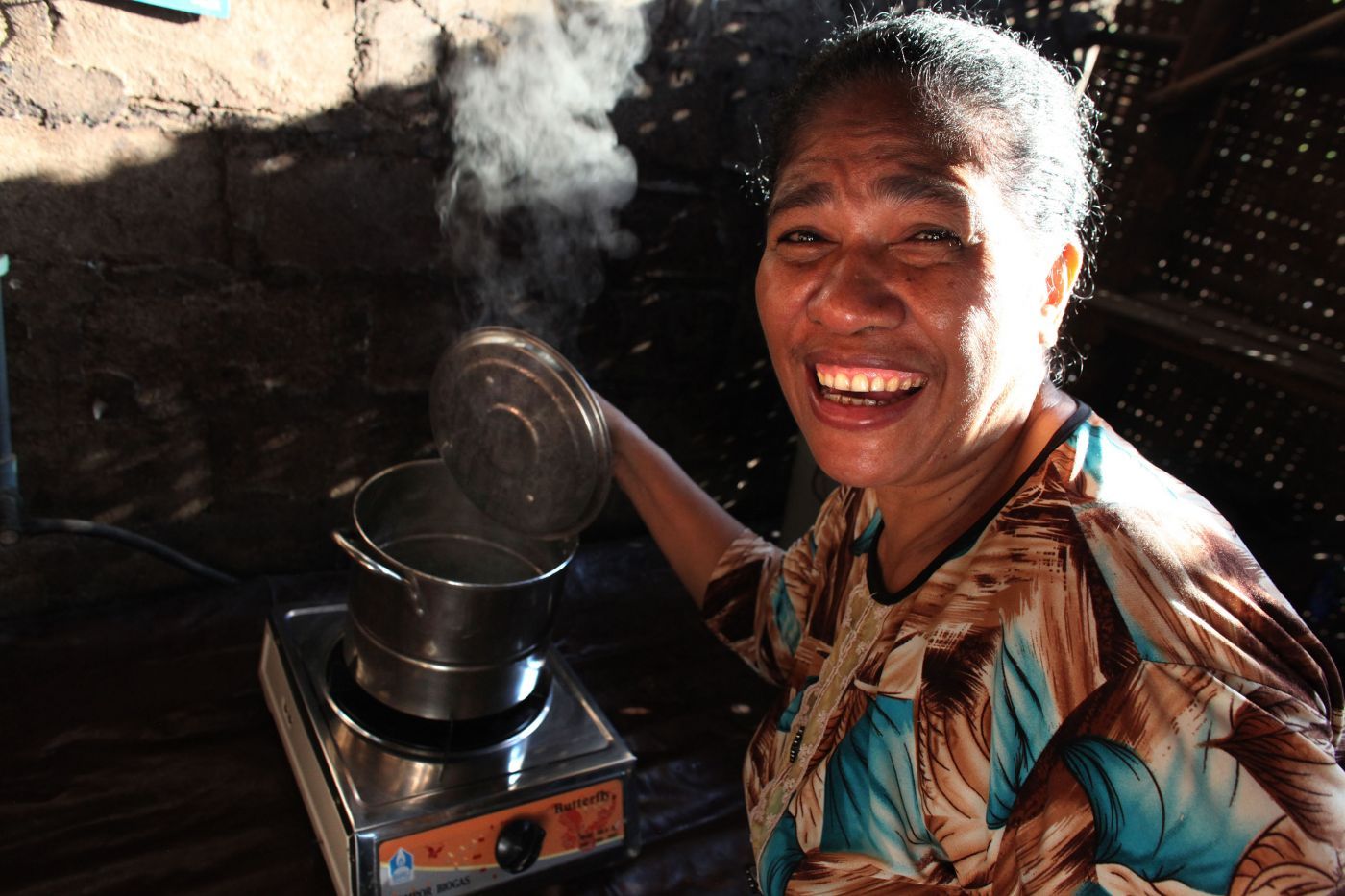 To demonstrate these real world solutions, ENERGIA has gathered a group of speakers to discuss projects currently bringing energy to communities across Asia, from Nepal to Indonesia. Among speakers at the session was Sergina Loncle, of Kopernik an ENERGIA WE Programme partner
that engages women in rural Indonesian communities as solar entrepreneurs. Kopernik is dedicated to helping useful technology reach communities in the developing world. Their Wonder Woman Initiative has empowered women across two Indonesian provinces to become purveyors of home solar technologies, bringing light to their communities and prosperity to their families.
In addition to Kopernik, attendees heard from representatives from The Asian Development Bank, the World Bank, the Nepal Electricity Authority, Alliance for Rural Electrification, ADB, GIZ, Swayam Shikshan Prayog, Global Alliance for Clean Cookstoves and from Soma Dutta of ENERGIA.
Ms. Dutta hopes that participants come away with, "A better appreciation and understanding of what kind of issues and bottlenecks operate at the last mile, and what are some possible ways to crack these." She hopes that by sharing experiences, participants can come away with new ideas for furthered success.
"If we want to achieve the global aim of reaching universal access to energy by 2030 it is the energy needs of this constituency that we have to find ways to address."
Together with our new host Hivos and partners on the ground, we are working to support scalable energy access programs that keep everyone top of mind when it comes to development.
To learn more about Hivos' work visit www.hivos.org and to learn more about the WE Programme visit our site here