Date: February, 4
Time: 9:30 AM EST
Location: Virtual event.
Register: Register to attend here. (CLOSED).
The Shine Campaign is inviting you to join our community convening on 4 February at 9:30 AM EST for a conversation about Shine's investment pipeline research and a discussion on funding and financing for decentralized renewable energy projects.
Speakers include: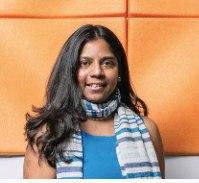 Savitha Sridharan of Orora Global, a social enterprise that builds truly sustainable communities using affordable renewable energy as a vehicle for innovation.
Bertha Okoyo and Lameck Odidah of RVE.SOL, a social entrepreneurship organization focused on implementing renewable energy-based technologies within locally sustainable community-led business models to create opportunity for jobs and increased income.