"We get a lot more media attention when our celebrity ambassadors take action, and we believe that having celebrities carry our message has enabled us to reach out to a wider segment of the population," said Laura Nolan, Communications officer at Energy 4 Impact in Senegal.
The most prominent celebrity that Energy 4 Impact has recruited as their ambassador is one of Senegal's best-selling singers Coumba Gawlo Seck. Energy 4 Impact approached her because she has her own solar energy charity ("Lumière pour l'enfance", or Light for children in English), so they knew that their activities would be of interest to her. Laura Nolan explained: "She has mostly supported us in mass media outreach, especially via radio spots that talked about the benefits of renewable energy and how women are taking action to make products available in off-grid Senegal."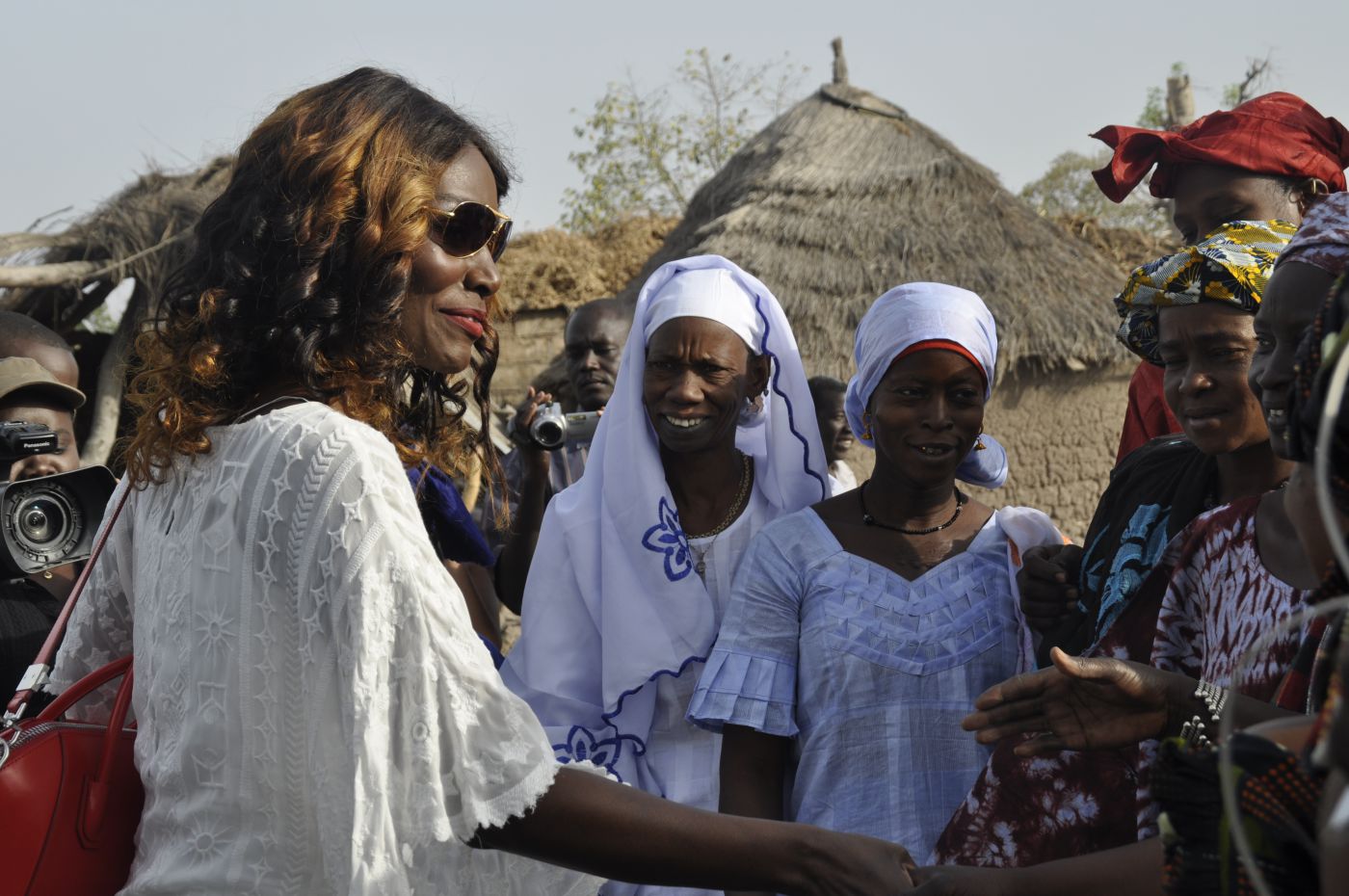 One of the ways in which the singer has supported Energy 4 Impact and the programmes it implements was her visit to the remote district of Tambacounda. There, Energy 4 Impact's target is to work with 160 women entrepreneurs selling improved cookstoves and solar lanterns. With ENERGIA's backing, Energy 4 Impact has been providing business, strategic and technical mentoring, and support in accessing finance. This has resulted in improved energy access for thousands of people.
When Energy 4 Impact decided to film a piece on the remarkable women they support in Tambacounda, they asked the singer to come along, and she readily agreed. This generated much more media attention than the visit and the project overall would have received otherwise. Two journalists from Dakar travelled along, and many more local media journalists covered the activities that took place throughout the day.
This resulted in coverage by six radio stations, six newspaper articles and 32 online media, and Energy 4 Impact's key messages resonated in the interviews Coumba Gawlo Seck gave that day. In addition, the singer has her own radio station and was broadcasting live updates during her visit.
Among other things, she appealed to the decision-makers: "Our leaders, authorities and the state must do something. Women's entrepreneurship and the lack of employment opportunities are critical areas which require immediate attention."
The video that was filmed during the famous singer's visit (available online) was launched on International Women's Day. It aired three times on national TV stations TFM and RTS1 during peak hours, ensuring a broad audience and awareness-raising on women's impact in the energy sector.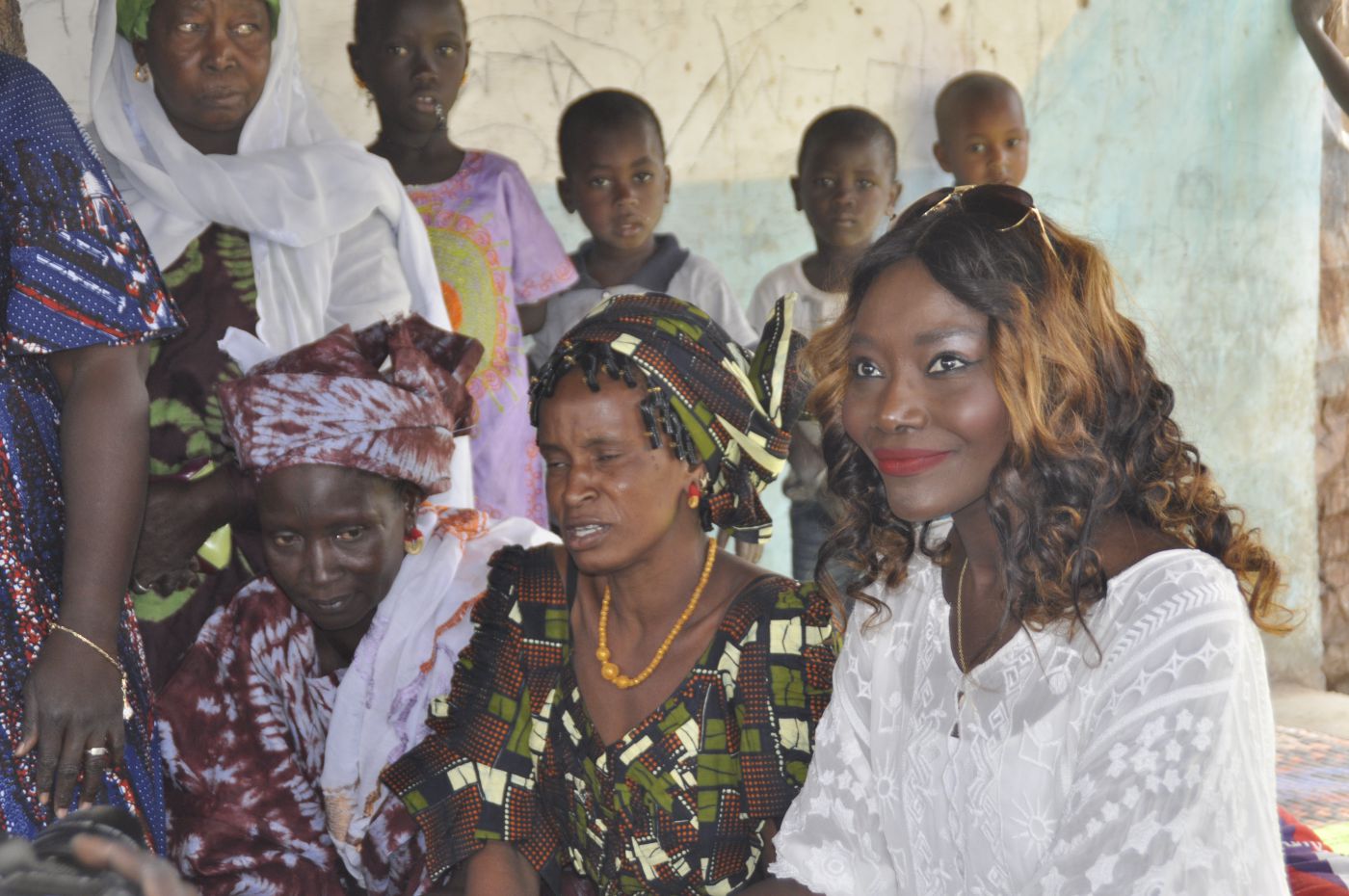 Another important benefit of Coumba Gawlo Seck's visit to Tambacounda was the boost that it gave to the locals: "There was a lot of excitement in the villages. Women entrepreneurs were thrilled and honoured to have her there, and welcomed her with dance and songs," said Laura Nolan.
In the video, Coumba Gawlo Seck explains why she decided to get involved: "I think it's an innovative project, which is empowering women and fostering their autonomy. It helps them earn a living and contributes to the socioeconomic development of our country, especially in rural areas. It's a great project, which is why I've become an ambassador, raising awareness among women and motivating them."
To further highlight the role that women play in expanding energy access in rural communities in Senegal, Energy 4 Impact launched not only the video but an extensive media campaign on International Women's day. This included social media, a newsletter and engagement of national media via the publication of a story that was shared with press.
Based on the audience of the media outlets in question, these activities are estimated to have generated about 40 million opportunities for people in Senegal and more broadly to have been reached by Energy 4 Impact's key messages on energy opportunities for women in Senegal.