Transformation is picking up speed in the power sector, but urgent action is required in heating, cooling and transport
The 2018 edition of the REN21 Renewables Global Status Report (GSR) reveals two realities: one in which a revolution in the power sector is driving rapid change towards a renewable energy future, and another in which the overall transition is not advancing with the speed needed. The report will be launched at the UN Headquarters, New York.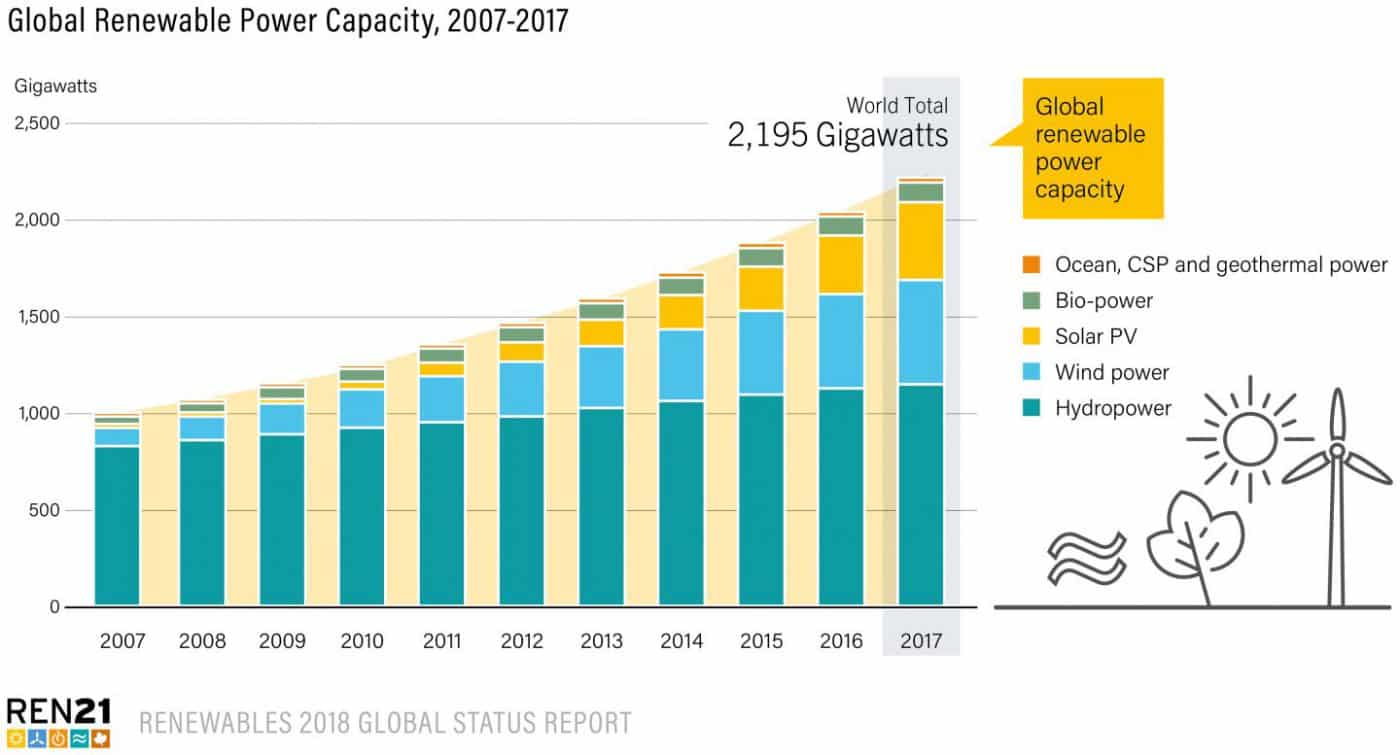 Renewable power accounted for 70% of net additions to global power generating capacity in 2017, the largest increase in renewable power capacity in modern history, according to REN21's Renewables 2018 Global Status Report (GSR). But the heating, cooling and transport sectors – which together account for about four-fifths of global final energy demand – continue to lag far behind the power sector.
Read more here.