Following the success of her previous vegetable harvest, Aïssata Ba started a second agricultural cycle of tomatoes and cabbages, towards the end of 2019.
From seeds to seedlings, she nurtured the crops using a solar-powered water pump to keep them well irrigated. Abundance of water and sun turned her 0.15 hectares of land in a lush vegetable garden, ripe with vegetables, waiting to be picked and sold. 
She had set the harvest day and made sure her eldest son was around to help, when disaster stroke. A herd of goats broke through the fence and ate the majority of her cabbages and tomatoes just before the vegetables could be harvested.
In Lompoul, the small rural village where Aïssata lives, raising livestock is a key economic activity. Sheep, goats and cows are often left to roam freely, so market gardeners in the area must be vigilant. 
In a few hours, the goats had destroyed nearly $800 worth of crop. Aïssata felt devastated, but refused to admit defeat. She sold the intact remains of her harvest for $418, then called her Energy 4 Impact mentor to draw up a recovery plan.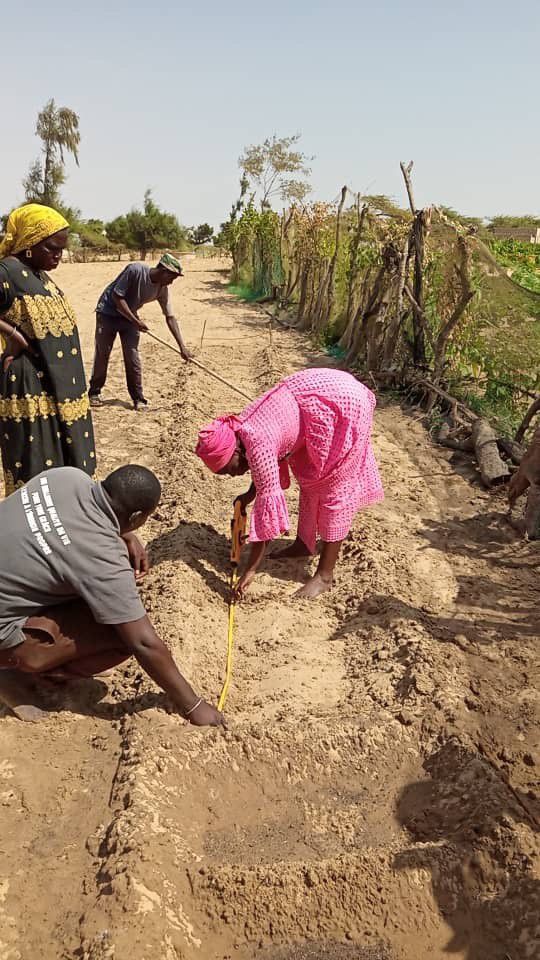 "We discussed various options," explains Ousmane Coulibaly, her Energy 4 Impact technology mentor. "Thinking outside the box, we decided to move quickly and squeeze in an extra off-season production. Cultivating crops outside their regular cropping calendar has its advantages, as the supply for that particular produce is low and prices are generally higher. We opted for an off-season cultivation of turnips because they grow rapidly. In just 28 days Aïssata would be able to recover a good chunk of her lost revenue and would have enough cash to reinvest in the new campaign, already planned for the start of 2020." 
Galvanised by this resourceful plan, Aïssata, enlisted her neighbours' help to raise a new fence around her plot of land and immediately plant the turnips. She sold 300kg of turnips for $352 on schedule 28 days later reaping a net profit of $167.
Having recovered much of her losses, Aïssata started a new campaign in February 2020 and planted 500g. of onion seeds. The campaign was expected to produce around 2,250 kg of onions that she would sell to her dealer in Dakar for 43 cents per kilo and therefore raise $970.
Towards the end of March, Aïssata had harvested 2,665 kg of onions, 415 kg more than predicted, but at that point she was facing a new, unexpected challenge. The government of Senegal had declared a state of emergency to contain the spread of the COVID-19 pandemic. Travelling between regions was banned and some markets were closed down. Aïssata was unable to use the normal distribution channels to reach her wholesale trader in Dakar. Searching for alternative merchants in the Lompoul region, Aïssata was offered prices in the range of 26 cents per kg, far too low to consider. With time running out, she had five days to find a better offer before the onions began to decay. Exploring every avenue with her mentor, Aïssata eventually found a local trader who agreed to purchase the onions at 33 cents per kilo. The day was saved; her crop of onions was sold for a total of $890. Even though the coronavirus crisis remains a huge concern, Aïssata can breathe a sigh of relief, at least for now.
This story was created in collaboration with our partner, Energy 4 Impact.