In the lush hillside of Rulindo, a rural district in the Northern Province of Rwanda, not far from the capital city of Kigali, the agricultural village of Ntaruka crests the horizon. This is home to Bernadette, Virginie and Brigitte, three women entrepreneurs collaborating with Nuru Energy, a global social enterprise dedicated to provide households with access to clean lighting and mobile phone recharging in their village through the creation of Village Level Enterprises (VLE).
Bernadette, shining in her Rwandan dress and holding a LED-light in her hands, takes the floor. "Nuru Energy distributed 100 lights to households in our village and our life completely changed" she says. Access to lighting and basic energy services, such as recharging solutions, have many social, environmental and economic impacts which improve the quality of life of entrepreneurs and customers.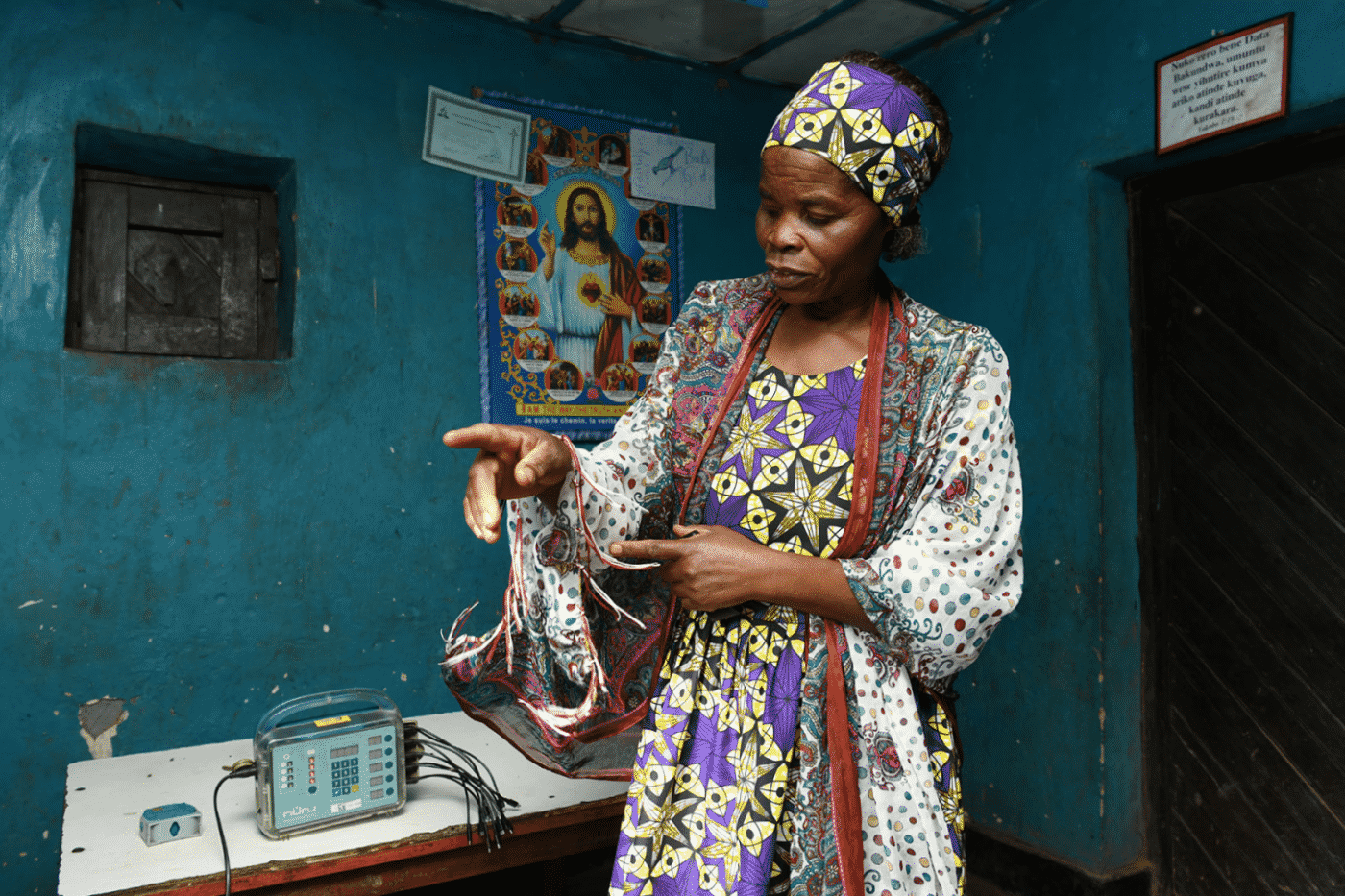 "We can do our daily chores also at night, including collecting water and gathering food for cows," add Virginie and Brigitte. "Each VLE has a solar panel and a charging unit. We can move the solar panel according to our needs, but it is very heavy and it has been damaged and not fixed since then," reveals Bernadette when thinking about hurdles they have to face.
Everyday domestic jobs are a challenge in this remote villages due to the hilly nature of the region, where simple solutions require investments, project plans, assistance and trainings. While talking about the benefits of their business, Bernadette takes a look at her children who are studying with a LED light worn as headlamp, "They are our future, so we are very happy they can study even when the sun goes down." When asking about their income Brigitte, lets out a smile and a sigh of relief "the income allows me to buy soap and additional commodities which I was not be able to purchase on a regular basis."
They are proud of their business, but it is not as easy as one would think. Most of the Rwandan households live with few dollars per day, and most of them cannot afford the expenses for purchasing a light or the charging fees. "Out of the 100 households that were given a light, only 30 come to charge regularly," Bernadette points out, recalling the fact that the profit margins are still too low and, as other members of the VLE, she still continues working on her farm and maintaining her livestock.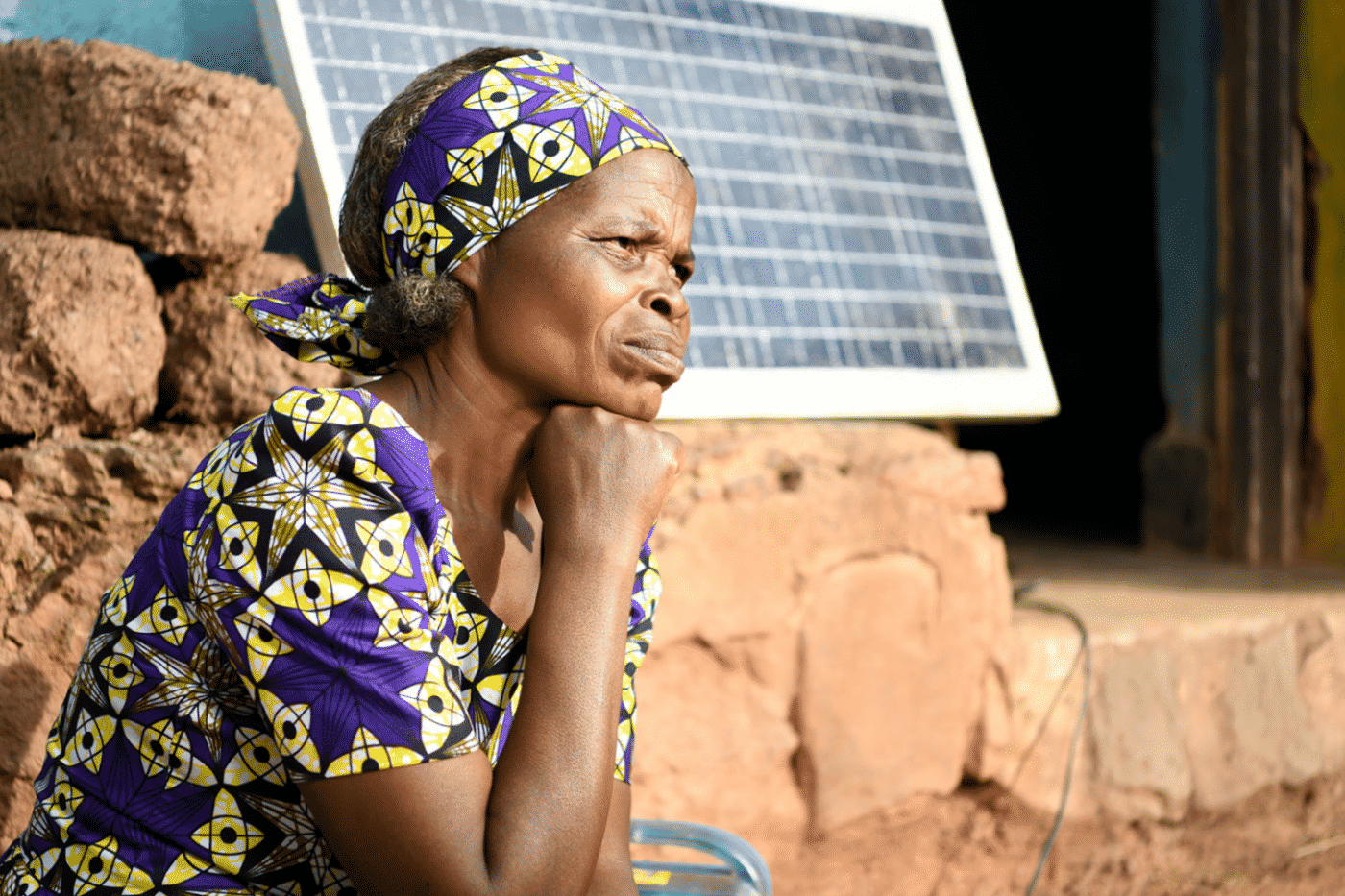 How the energy landscape is changing in Rulindo
The fierceness of entrepreneurs like Bernadette, Virginie and Brigitte, their attitude and pride to start a new business, is just one step towards a real change to close the energy gap in these rural villages. One of the findings of ENERGIA's Research Programme (RA5), on the impacts of gendered micro-enterprise business models to women's empowerment conducted with Nuru Energy in 272 VLEs, highlights that targeted energy interventions and subsidies are needed to make (solar) lighting/electricity accessible and affordable for the poorest of the poor -mostly female headed household.
Although many efforts are being made to fill the gaps, Rwanda has a long way to go to provide accessible, affordable, and reliable energy access to all, including the transition from unsafe and unclean cooking methods to alternative solutions. With roughly 83% of total population living in rural areas, the good news is that the Government is committed to achieving universal energy access by 2024, by fostering investment plans, reliability on both off-grid and on-grid, and boosting renewable energy.
On the bright side, Rwanda is at the forefront of the energy transition and it recognizes the central role of women. Their position has completely changed after the genocide, in the previous period they were excluded from all the public sphere, causing a ripple effect which affected most of that children generation. Most households were not able to send both boys and girls to school, so they often sent the boys to school.
Nowadays, the situation has changed. There are more girls in school than boys, and women's representation in legislative bodies has increased. "By law, 30% seats must be reserved for women, in both government bodies and local community based organisations/networks" explained Prosper Mulindwa, Deputy Mayor of Rulindo.
Rulindo is one of the multiple Rwandan districts experiencing energy access changes following the Country's commitment. Since 2012, the local government has implemented many projects to stimulate economic and social development in this district. Many of these projects are still ongoing, including electrifying households with both grid and off-grid solutions. "Rulindo is a hilly district, which provides an enormous agricultural potential with opportunities for growing a wide range of crops, and at the same time is challenging in terms of rural development and providing basic services such as electricity, water supply and electrified health services and schools etc.," continued the Deputy Mayor.
The process of empowering women through social enterprises and closing the energy gap in rural areas, especially in developing countries, takes time and requires political and economic actions. Bernadette, Virginie and Brigitte's commitment is an outstanding example of how women can contribute to the energy revolution our world has to face in the coming years.