In Kenya, few rural households have access to electricity. Most rely on dangerous kerosene lamps, wood and charcoal.
Caroline Akinyi is one of the Women Entrepreneurs under the Women in Energy Enterprises in Kenya (WEEK II) project working within Rongo town in Migori County. The mother of two started off her clean energy business in 2017 after she learnt of the challenges women face when it comes to cooking.
'Most households in Rongo relied on firewood and charcoal for cooking. This meant more trees were cut each day causing environmental degradation. Women and young girls also suffered respiratory and eye related diseases due to the large amount of smoke emitted from the fuels they used and this made me think of an alternative fuel which would help solve these problems.'
After thorough research and consultation with friends and family, Caroline identified an opportunity in briquette production. After a week of intensive training at a friend's production center, she perfected her skills and with a capital of Ksh. 15,000 (≈ 128 USD) she was able to produce her first batch of briquettes (60kgs). However, when it came to selling, things didn't go as well as anticipated as most households were not willing to try out other fuels they were not aware of. Despite that, Caroline also lacked proper marketing skills and techniques.
Caroline joined the WEEK II project in 2019 after one of the project mentors identified her work in promoting clean cooking. "One morning as I was doing my production, one gentleman approached me and identified himself as Zacheus Otieno. He commended my work and after in-depth discussion on matters around briquette production, he asked me if I was willing to be part of an on-going clean energy project. At first, I was reluctant and even sent him away but he insisted and came back a few days later. It's after our second conversation that we came to an agreement and joined the project."
Through the project, Caroline has been trained on business and technical skills such as marketing strategies, branding and how to produce quality briquettes. Late last year, the project supported her with branding of the packaging bags and this has in-turn attracted more customers allowing her to diversify in the improved cook stoves value chain whereby she does assembling.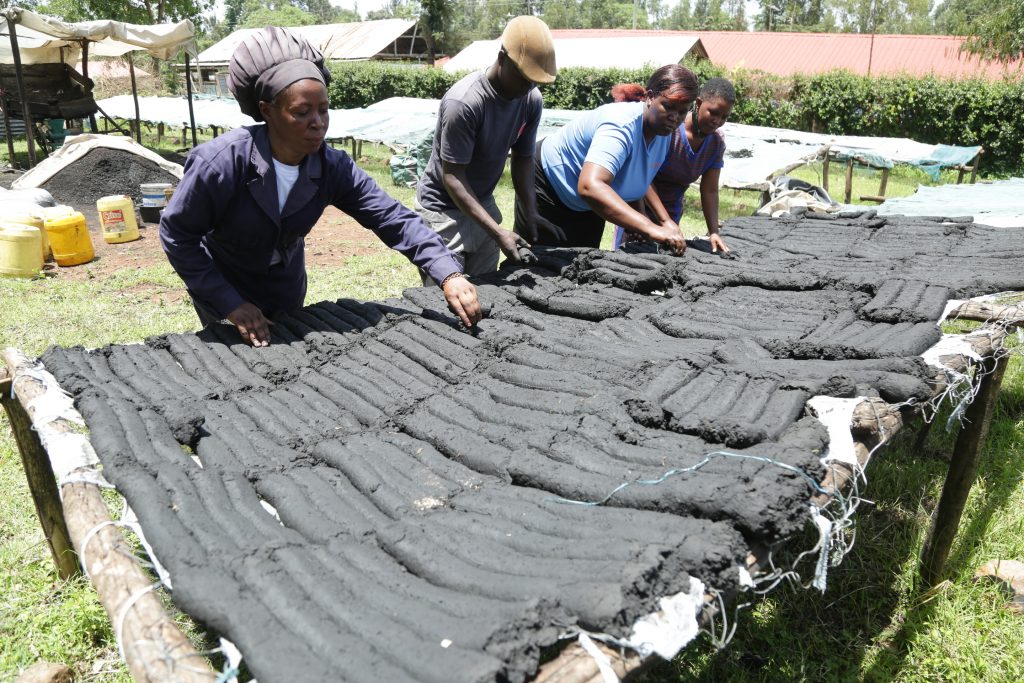 Caroline is also passing on the knowledge and skills received from project's trainings to other women entrepreneurs whom she closely works with and are not part of the project. She is a member of a clean energy community based organization (CBO) with a membership of 12 referred to as Rattac Fire. Her monthly income has also greatly improved and currently, she earns Ksh. 120,000 (≈ 1028 USD) each month from briquettes alone.
As she looks into the future, Caroline hopes to open a briquette production company that will not only serve the residents of Rongo town, but the entire western region.
I know it's not only in Migori County where women still face challenges when cooking. I therefore want to reach all women in the rural western region and let them know that briquettes are safe and clean and should be embraced by each household.
---
This story has been developed by our partner Practical Action in East Africa as part of our Women's Economic Empowerment Program.