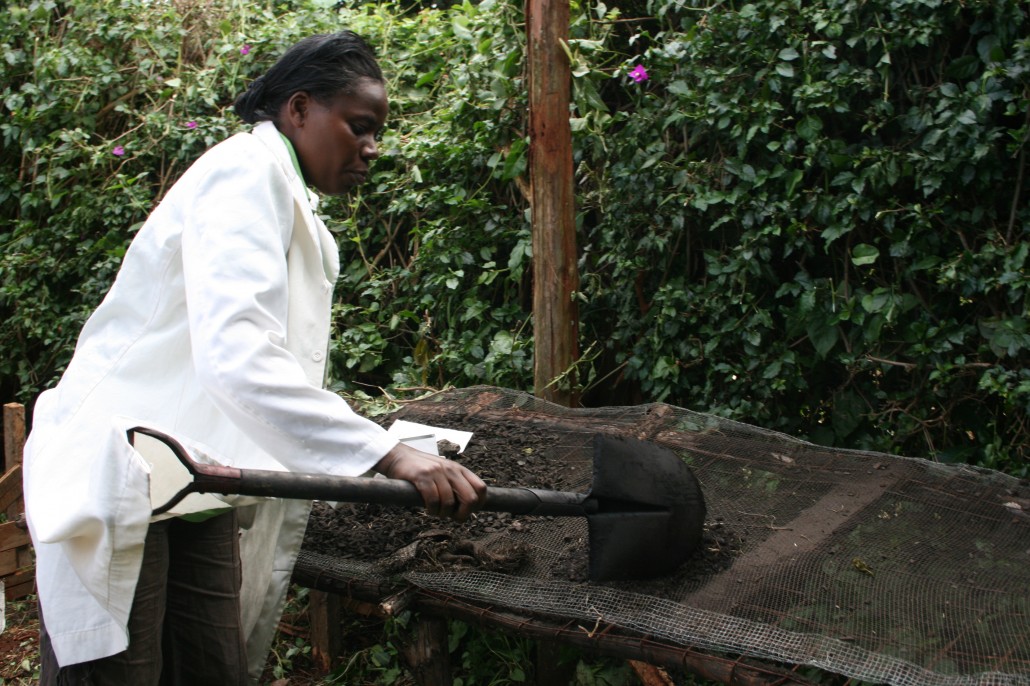 Josephine Ngumba owns a small charcoal briquette producing business. Producing up to two tons of briquettes a day, she contributes to universal energy access as well. Her business is also good for local economy, as she employs five people permanently and two more on an occasional basis.
21.05.2015   
By: Tjarda Muller
Josephine Ngumba is one of the women entrepreneurs who receives business development training and support through ENERGIA partner Practical Action Eastern Africa in Kenya. She lives in Kikuyu, a town approximately 30 km from Kenya's capital city, Nairobi, where families spend around one third of their income on energy (cooking fuel, electricity).
During the energy crisis of 2009, Ngumba, who at that time was working as a business reporter, got the idea of producing energy. "As an economic journalist, I worked on a series of articles on the impact of the energy crisis," she recollects. "All my stories revolved around energy sources. The power supply was erratic because there was not enough water in the dams for hydroelectric generation. That's when I started to think: 'what if someone comes and produces alternative cooking and heating energy for use in the urban areas and cities?'"
Cleaner, healthier homes
Ngumba started researching the possibilities of making charcoal briquettes from municipal waste. For 150,000 Kenyan Shillings (Ksh) (USD1,530) she purchased a machine to produce the briquettes and started producing in 2012. The charcoal dust, prime material for the briquettes, she purchases from different places around the city, at 300 Ksh for a 70 kg bag. The dust is sieved and mixed with a binder of shredded and soaked paper and starch. Ngumba sells the briquettes to neighboring schools, hotels and households.
"A two kilogram package can last a family for days. This means that the household makes savings on energy. The money can be utilized for other household needs," she shares. "The households are cleaner because of reduced smoke and carbon emissions. This translates into cleaner, healthier homes."
The voice of many Kenyan women
Since starting in 2012, Ngumba's business has grown steadily, now employing five people permanently, and one or two casual workers depending on  orders. Production can go up to two tons per day, which she sells at 25 Ksh per kilo. "I'm happy with the choice I made, because I'm making a difference by contributing in a small way to the objective of universal energy access. I came from somewhere and I'm getting somewhere," says Ngumba, with a satisfied smile on her face that makes her eyes light up.
At the Second Annual SE4All Forum, 18 – 21 May, Ngumba shares her story with the audience. "Seeing is believing, when you get to the ground you see the real situation. You know the impacts." Ngumba says, "I am coming from the ground. Having known that, I am here as a voice for the many women in Kenya, in Africa, who are facing energy insecurity in many areas of their lives."