In a Maasai village in northern Tanzania, when the sky turns from deep marine blue at dusk to black night, the stars sparkle like jewels in the sky. Despite the big open sky, Solar Sister Entrepreneur Susanna Simon's community is dark with only a few pinpricks of light coming from kerosene lamps. Most of the families in her community rely on kerosene at night. This worries Susanna.
One of Susanna's neighbors, Mary, had a terrible experience with a kerosene lamp. "It was after 10 pm when I fell asleep before switching off the lamp. A cat came in and knocked the lamp over, which caused the fire. I woke up because the house was on fire – it was hot and smoky. I ran out with my children and called for help, "Mary remembered.
Thirty-seven-year-old Solar Sister Entrepreneur Suzanna Simon lives with her husband and five children in a semi-arid region in northern Tanzania. Her husband Simon Moienget, now 72, is an agro-pastoralist. Suzanna is his second wife. They depend on their livestock for income, as do most Maasai.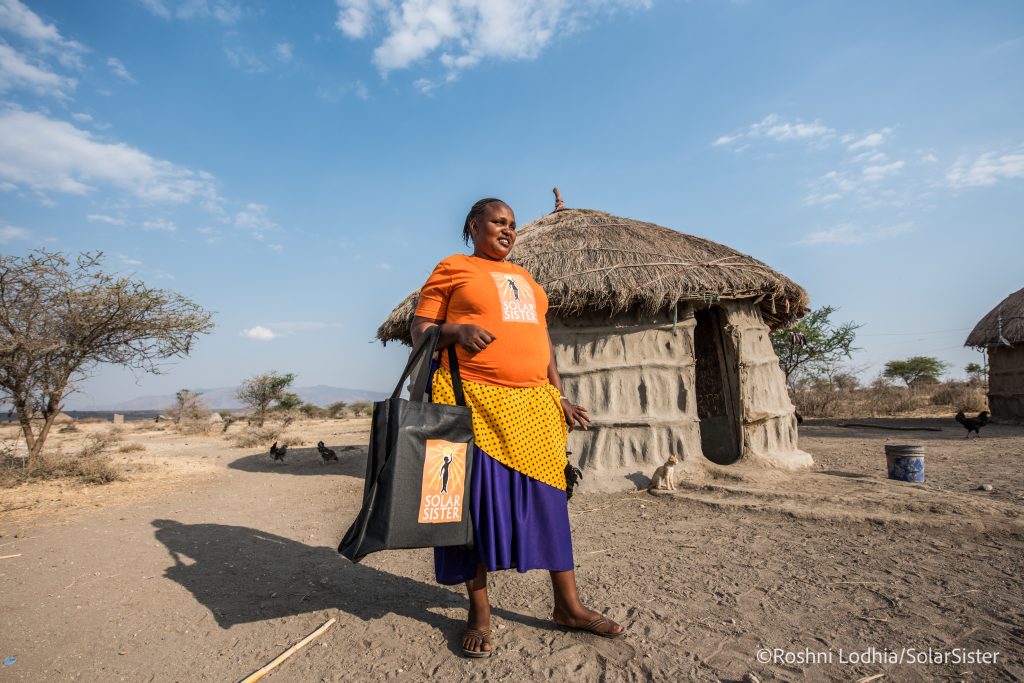 Before joining Solar Sister, Susanna was relying on livestock – selling milk or their cows and goats. About four years ago, her husband left. A year later, Susanna was attending a woman's group and heard about Solar Sister. Susanna's life was difficult with her husband gone and five children to support, so Susanna thought she would give Solar Sister a try. She was one of the first to join in her area.
My life has improved since joining the Solar Sister program because my income increased, and I was able to buy myself better clothes. I was able to support my firstborn, Benjamin's education. I spent 800,000 tshs on buying him school materials like notebooks, stationery, dictionary, school uniform and shoes, mattress.
With some of her Solar Sister income, Susanna has begun to build the foundation of a house for herself in the family boma or village family community.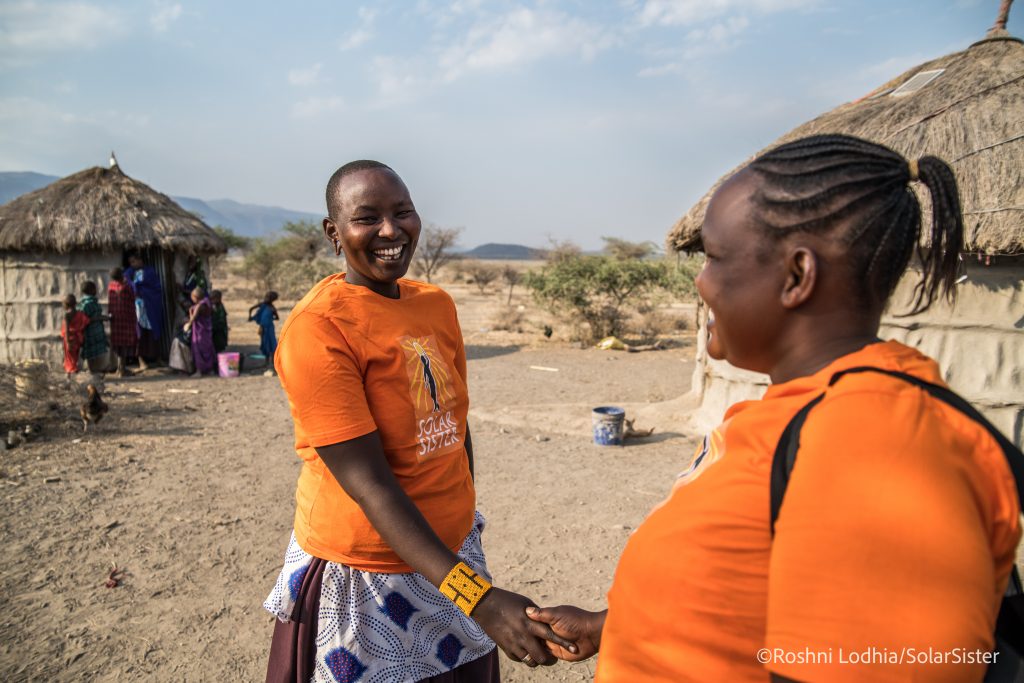 "I didn't have any training nor the investment income to start a business. I have learned a lot since joining the Solar Sister program. I have learned how to save my money and how to invest in my business. I have learned how to grow my business and how to connect with customers."
On market days, Susanna takes her products to sell at the market. On other days she walks door to door selling. She walks up to seven kilometers or two hours to her neighbor's homes.
"I leave my number with customers who recommend the products to new customers. Sometimes customers will come directly to my home for the solar lights. I always check in with my customers, and they know me well."
Susanna's husband has since returned to the family. Susanna remains steadfast that a woman needs to be able to take care of themselves.
It is essential for us women to work. We can't rely on our husbands for everything. In my case, my husband was gone for three years. The year after he left, I joined Solar Sister. The income earned from selling the products helped support my family and children. My eldest, Benjamin, performed well at school. He wanted to continue with his secondary education, but my husband had disappeared. I had to cover the educational expenses.
Innumerable studies and real-world experience have shown that when you empower a man, it benefits the man; when you empower a woman, you benefit the nation. Women build up their children and their communities. This is not news to Susanna.
With the additional income, Susanna adds, we can ensure that our children can go to secondary school."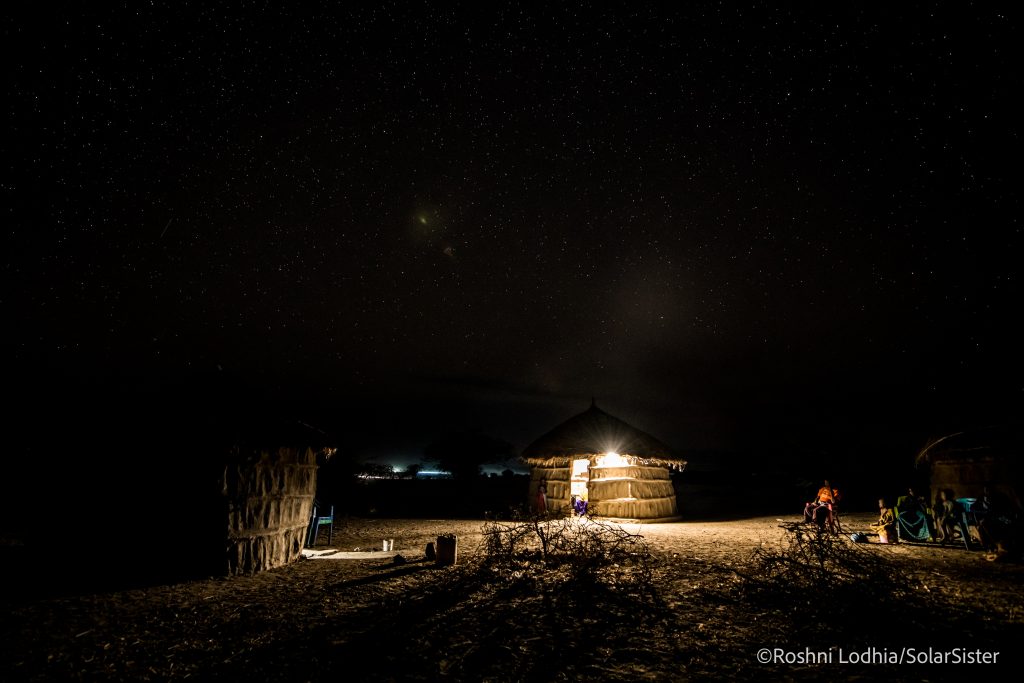 ---
Blog post originally published on our partner Solar Sister's website: https://solarsister.org/susanna-simon-bringing-light-to-the-dark-night/ 
All photographs are by Tanzanian photographer Roshni Lodhia. You can see more of her work here.