Pilot projects in Nepal provide insights into innovation on gender and energy
To bridge the gender gaps throughout the energy supply chain and in decision-making, ENERGIA, EnDev, Modern Energy Cooking Services (MECS), Hivos and the Swedish International Development Cooperation Agency (Sida), launched the Gender and Energy Innovation Facility (GEIF) in July 2020. The Facility supports pilot projects in Kenya, Tanzania and Nepal that develop, test and evaluate innovative approaches to address the persistent gender energy challenges. As projects in Nepal are about to come to an end, we reflect on their experiences and the larger learnings from the GEIF.
Creating women-led one-stop shops for repairing e-stoves
Swasti and Kala joined the GEIF boot camp on behalf of the Women Network for Energy and Environment (WoNEE), and came to the Programme full of energy and ideas on how to challenge gender norms whilst increasing the adoption of clean cooking solutions.
With a large push by various Nepalese provinces to introduce induction cooking stoves, WoNEE wanted to be proactive in ensuring the new technology would be adopted and then consistently used. Furthermore, they saw a gap in the market: there was no accessible repair for these new cooking stoves. Thus, they wanted to ensure women could fill this gap through training and support.
WoNEE chose six districts and three cities where electric cooking stoves were already in use or about to be distributed. In most areas they forged a close partnership with the local Community Rural Electrification Entities (CREE), who would support them in visibility and promotion.
They then put together a trainee profile, defining which type of women would best be suited to the training. The training would equip them with the skills and knowledge to be able to repair induction stoves. They decided to focus on women that either run or work in an electrical products store, as well as offering a few spaces to female students studying electrical engineering. This training had never been offered to the women before, and by creating these one-stop shops for electronic goods, they in turn facilitated a transition to clean energy.
With 20 participants recruited, WoNEE ran two training courses: an intensive seven-day residential in Kathmandu that provided 10 different women each time with the theoretical and practical knowledge to repair the stoves. The training also involved elements regarding business development, to ensure they knew how to promote their new service.
The women thoroughly enjoyed the training, and after initial hesitation, they mastered the skills needed and were ready to return to their hometowns to put the learning into practice.
Following the training, WoNEE noticed that some women started getting more requests for repairs than others. With a bit of research, they saw that this depended on a number of factors including the number of cooking stoves distributed in the area and how long ago they were distributed, as well as some women not being as confident or vocal about their new skills. At this stage, the promotion of the women's new offer was done through word of mouth, with WoNEE promoting the project as a whole.
There was also some unexpected learning about the stoves. One province saw some stoves break because cockroaches were able to crawl inside and short the electrics. Meanwhile, another province saw a few stoves completely destroyed due to regular lightning storms due to their location.
With the above knowledge, WoNEE ran a refresher training for all the women. The refresher training covered the basics from before and also focussed on increasing the confidence in the women to carry out repairs and added elements of safety, maintenance and use of the cooking stove, based on feedback from customers including discussing preventing cockroaches crawling into the stove and safety training on handling electronic devices during storms.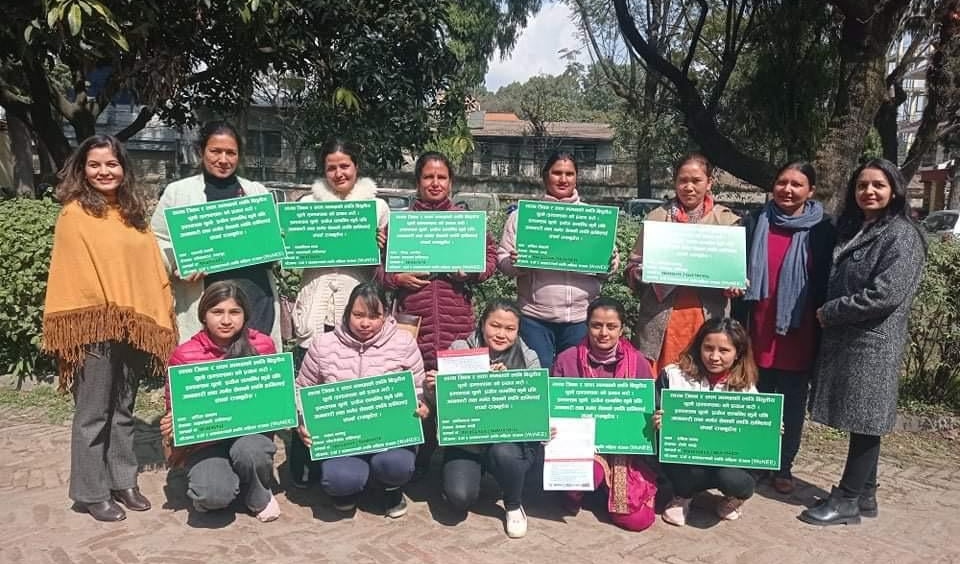 Once the training was complete, they provided the women with a metal board that would be placed outside each of their shops. The board stated the training they had received and promoted the repair and maintenance service. The women also received pamphlets on safer use of electrical goods, which they could distribute to their customers.
With all this great work being carried out and made visible thanks to the organisation's local media presence, WoNEE was able to speak to local government officials about expanding the project into other districts and received verbal commitments. At the same time, WoNEE had received feedback from participants about wanting to be able to repair more products, such as kettles, rice cookers and blenders, and make their shops more attractive to customers.
In order to expand the project, WoNEE selected seven participants for their "train the trainer" program. These trainers would learn how to deliver workshops to others, as well as receive the material they had used themselves – a guidebook for repairing the stoves and a one-pager on safety. With 20 trained women and seven of them further trained, WoNEE logged all repair and similar requests and could think about expansion.
Further to this successful initial phase, WoNEE was granted an additional grant for a scaling-up project. In this new phase of their project, they are delivering additional training to the women who were most engaged in the cooking stove repair training and who are now being trained in repairing their new electrical goods such as kettles and blenders. This further enhances their repair and maintenance skills across a range of products, and thus increases their earning potential. WoNEE could see the different types of requests customers were making. One store owner increased her income by 10% in August alone.
Alongside this WoNEE is engaging their newly trained trainers to educate and promote the safe usage of electrical goods to the general population.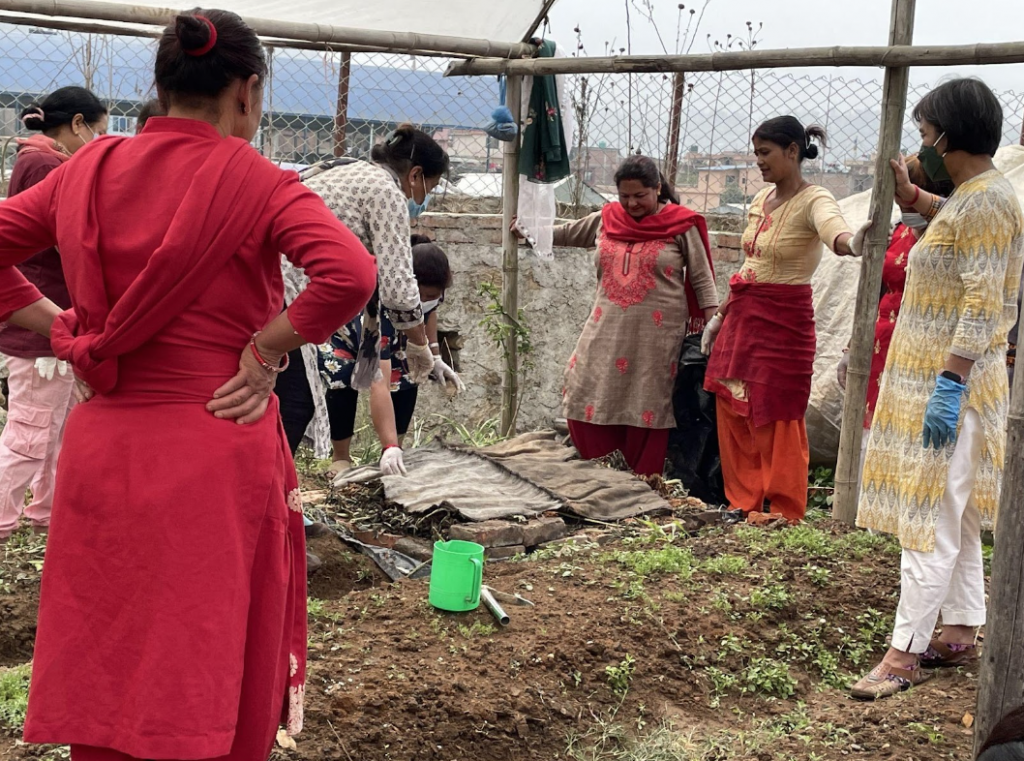 Using solar energy to revolutionise farming for women
Four young Nepali professionals from the field of solar technology formed a team called "Gham Chhaya Farms", meaning sunlight and shade. They applied to the GEIF with the idea to use solar power as safe and accessible energy for farming, whilst using solar panels as shade under which women farmers could raise worms to be sold.
They wanted to prove that if women had access to a reliable energy source that can power community cold storage, water pumps and/or incubators, more women would adopt farming as an enterprise. Alongside vermiculture training, the local women could then develop their skills and utilise them to generate income.
"Gham Chhaya Farms" started by registering as a business and purchasing and installing the infrastructure: this included installing solar panels, building and equipping a mist house and later on a solar drier. This part of the project proved the most complicated and complex because they had to work with communities to find the right site, before getting all the necessary equipment as well as permits. The team scouted and analysed several locations and communities before choosing the site and rented the land that would be home of the solar farming centre. The site was chosen based on several criteria, including climate, accessibility, the surrounding farming community of women, available site to be rented for building the infrastructure, proximity to the team.
With the infrastructure taking shape, "Gham Chhaya Farms" looked at matchmaking technology and the women farmers. Consultations were held with women farmers, cooperatives and their leaders as well as community leaders in order to identify the most promising sectors for solar energy application. The options narrowed down to vermiculture and cold storage for mushrooms.
With an already existing cooperative of mushroom farmers, run by a man but with almost all farmers being women, "Gham Chhaya Farms" was able to contact all the women farmers and mushroom growers and invite them to the first meeting. Eight women became the core team. They were highly motivated to learn new methods and try new approaches to better produce with a higher margin of earning, coming up with their own very successful recipe for pickled dried mushrooms that generated interest from the local restaurants if enough products can be delivered.
Through these consultations, the team also explored and understood the role of gender in these farming sectors. Growing mushrooms throughout the year means that the farmers have to move locations to find the perfect conditions, and this migration creates many more threats for women farmers compared to their male counterparts. With a general lack of safety for women farmers whilst travelling, the women mentioned rape as being one of the most worrying threats they were exposed to.
The project team held focus group discussions with the women farmers to find out about their training needs and make sure the planned training would fill their gaps in knowledge. Most women mentioned accounting and financial planning as an area of weakness. For example, the women didn't know how to calculate the cost of their time into the price or the financial logic of their business plans. This area of expertise was added into the training plan for the farmers.
Next, the women farmers were invited for a comprehensive workshop on vermiculture and using solar energy to run a farming business. The training was diverse in methodology with a core two-day introductory training session for all and then individual bespoke training and support. At the end of the workshop, the women were given 1 kilo of earthworms. The earthworms would then be placed under the solar panels for shade and fed organic matter. The earthworm population grows depending on available food, and therefore it is up to the women to find organic waste to feed them and in turn produce compost. The compost can then either be sold or used for the growing of mushrooms.
As a part of the experiment, "Gham Chhaya Frams" discovered that the women preferred to farm earthworms at their homes rather than at the solar farm because of convenience. The project also booked a follow-up meeting with a vermiculture expert to assess their progress in expanding compost production as well as increasing the number of earthworms.
The project organised a follow-up meeting with a vermiculture expert to assess the progress in expanding compost production as well as increasing the number of earthworms.
Among the 20 women selected, eight were visited for a follow-up meeting two months later. Five of them were excelling in vermiculture as their earthworm population had almost doubled in the space of two months, now producing about 3 kilograms of compost per month on average, which will keep increasing as the women add more organic waste. The other three women received further support, in the form of professional advice, to help them improve their farming techniques.
Meanwhile, "Gham Chhaya Farms" tested several options for their communal sun farm, based on equipment available and most useful to the women mushroom farmers. The final choice was to build a solar dryer without solar panels but using solar energy and architecture to provide spaces where mushrooms dry much quicker, thus reducing the cost of production as well as the danger of bacterial infestation and mushrooms spoiling or rotting during the process. In addition, they are building a room, powered by solar panels that will help grow mushrooms throughout the year, eliminating the need for women to migrate to higher altitudes seasonally. The migration of women farmers is not just financially expensive and burdensome in time but can also often be dangerous for women travelling alone. Thus being able to grow mushrooms in one place, without travelling to higher altitudes means not just savings but also safety for women.
With such encouraging results during the first phase, the team was awarded a grant in the scaling-up phase during which they are installing a dehydrator for the mushrooms and developing a business model, exploring sales channels to sell their final products. The eight women are working as individual farmers and come together as a group when the mushrooms are ready to be picked, cut up and dried as they use the new solar drying facility, as well as when approaching customers that need larger quantities such as restaurants with traditional Nepalese food. They are now discussing whether they want to embark on building a brand together. In addition, one of the women involved in the project, who owns the land on which the new facility was built, has become the local official representative for the mushroom farmers collective and intends to continue to host training and experimentation on her land.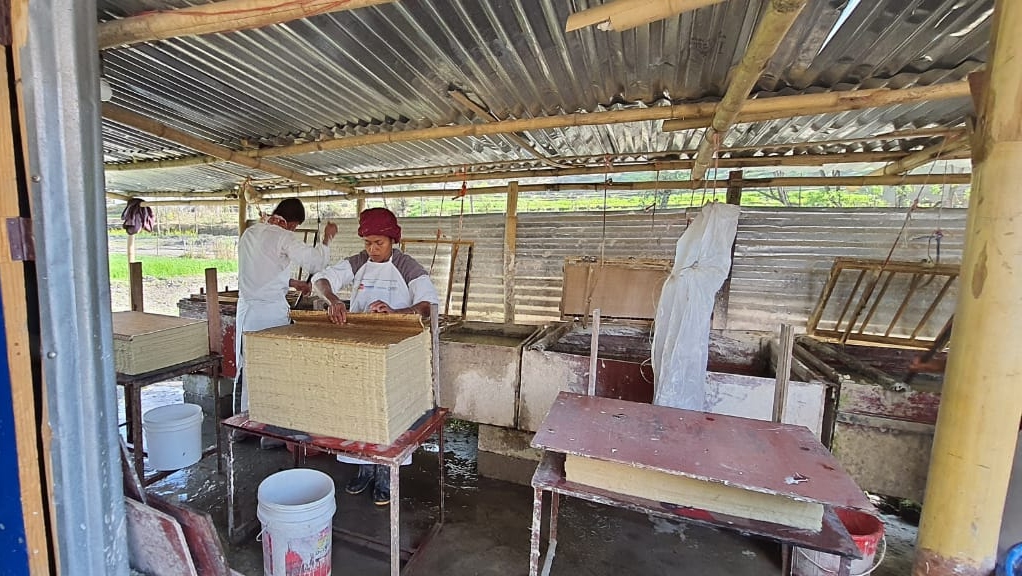 Rethinking the lokta paper industry through cleaner equipment and enhanced skills
The expert team at PACE Nepal Pvt. Ltd have the knowledge when it comes to cleaner production, energy efficiency and occupational health and safety. When they saw the GEIF call for proposals they wanted to apply their skills to a local industry that predominantly hired women. Their idea was to work with small companies producing traditional paper, "lokta", to improve the stoves they currently use, with positive impacts on the environment, working conditions and economic prospects for the workforce which is mostly constituted of women.
At the beginning of the project, PACE identified two suitable companies: one is led by a woman and the other by a man, and both are small in operation. They chose these two companies because of their size, knowing they could make a greater impact and in turn support them in their growth. Their first goal was to improve the health and safety of the workers in each factory.
PACE investigated the stoves used by the factories for softening the raw material. They use Lokta and argie, bushes that grow in the Himalayas. After being harvested and cut, they are soaked before and then cooked in water over a stove. PACE wanted to develop a stove that was as efficient at cooking, yet at lower environmental and health costs.
Through trial and error, they changed the dimensions of the stove, added new features like a lid and chimney, and also looked at how to reduce the harmful caustic soda by replacing it with baking soda. These changes would only be acceptable if the final quality of the paper was the same or better.
After many iterations on a small model of the improved cooking stove, PACE was able to manufacture an industrial-sized one and to install it in both factories, with very positive results. The new stove halves the use of firewood and caustic soda, leading to a cost saving annually of 3000 Euros. Greenhouse gas emissions were more than halved, from 39.6t to 17.3t per year.
Parallel to this experimentation, PACE had started conversations with the women workers within each factory about how they could improve working conditions. To start with, they purchased protective clothing, aprons and sleeves that reduced the chance of burn and spoilage. The project realised that poor financial literacy and planning, coupled with lack of quality control and of book keeping were limiting the factory's earnings, thus lowering earning potential for the employees, too. PACE designed a package to work with both factory owners to improve this, too.
One of the factory owners is a single mother, who had worked her way up from a paper maker to set up and run her own business. She had done this with little formal business education and PACE saw a great opportunity to support her and in turn her workers.
PACE provided her with regular mentoring, where they assessed and strengthened her skills and knowledge, particularly in financial literacy and sales. After providing such support, the factory was able to reduce waste, improve paper quality and find buyers who would make savings and increase sales which also led to a piece-rate pay rise of 10 percent for the workers.
PACE also knows the stark difference in income between producing raw materials and a final product. They had previously connected one of the two factories with a company that produces paper products for companies like The Body Shop. From these discussions, it was clear where the real markup could be made: in producing a final product rather than just selling the raw material.
With this in mind, and towards the latter part of the project, they ran workshops on entrepreneurship skills and introduced the idea of paper product making to the employees and entrepreneurs of their two target factors. With a large number of women workers not having finished high school education, PACE had to ensure the workshops were accessible to all levels of literacy. They did so by changing the contents and including more discussions rather than written materials. They also had to inspire the women employees to get involved, by building a relationship with them and sharing how such workshops could be beneficial. Thanks to the close partnership work between PACE and the entrepreneurs, the factory owners were willing to allow the workers to attend all training within working hours.
The response to the training was positive, with the employees showing further interest in learning about how they can develop their own skills around paper product making and running their own business.
PACE in turn developed a scale-up project which is providing the skills, knowledge and tools for women workers in paper making, which is generating very different results. One factory set up a department for paper product manufacturing where they are now employing new staff. Another factory has provided trained employees with a room where they can practise their skills, produce products and then independently look at how to sell them. Other trainees are carrying out market research as to what other products to produce.
Photo details:
1. WoNEE Training for women. (Photo Credit: Swasti Aryal)
2. Training for women (Photo Credit: Swasti Aryal)
3. Participants learning about vermiculture (Photo credit: Apil Gurung)
4. Woman working on the lokta paper (Photo credit: Durga Bahadur Karanjit)