[restabs alignment="osc-tabs-left" responsive="true" icon="true" text="More" tabheadcolor="#000000″ seltabheadcolor="#1e73be"] [restab title="Project Description" active="active"]
The overall objective of this independent research project is to examine how government policy and practice can enhance women's empowerment. This project will examine the gender dimension of emerging electricity systems in East Africa and South Asia and their social effects. Empirical material will be collected in rural Kenya, India and Nepal, where large proportions of the populations lack access to electricity.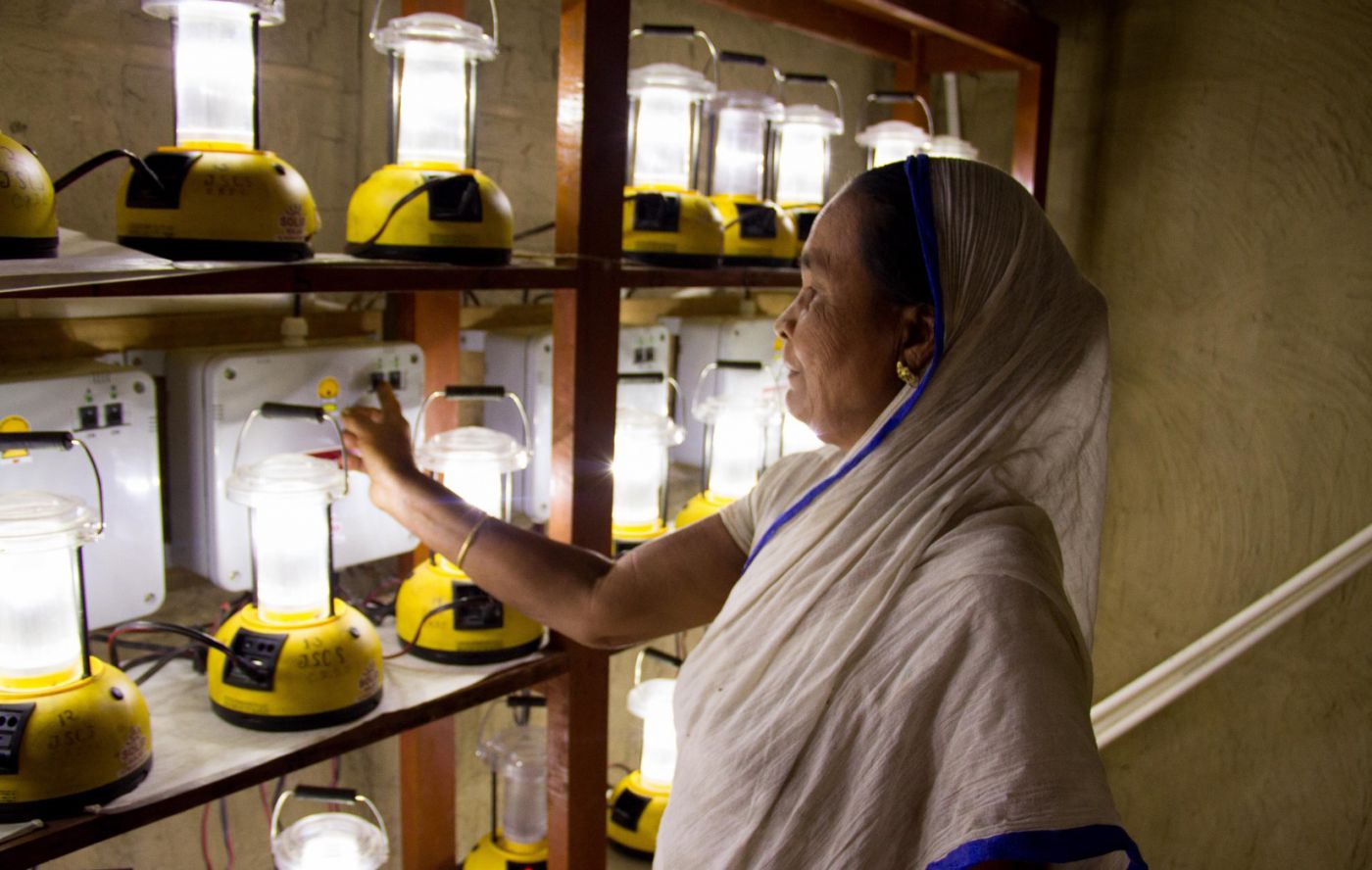 In this area, research will focus on the impact of electricity access on girls and women and the involvement of women in the electricity supply chain. Further, it is important to understand the relationship between women's empowerment and different types of access, and how empowerment in the electrification field can be measured.
In addition to field studies, desk research will focus on a policy review of how gender elements are integrated into electricity policies and practices. Second, a study of the general literature will examine the impact of electrification on women's empowerment and the effect on girls and boys in terms of study and school enrollment.
The study will provide insights into how women's opportunities and empowerment are affected by:
the choice and design of the technological system (grid vs. decentralised)
ownership and management of the system
the process of electrification
socio-cultural factors such as gender ideologies and poverty
policy, regulations and financing schemes
The long-term impact of this research will be through contributing to increasing the opportunities for, and strengthening the empowerment of, women and girls in the context of electricity.
More information at http://www.efewee.org/
Research report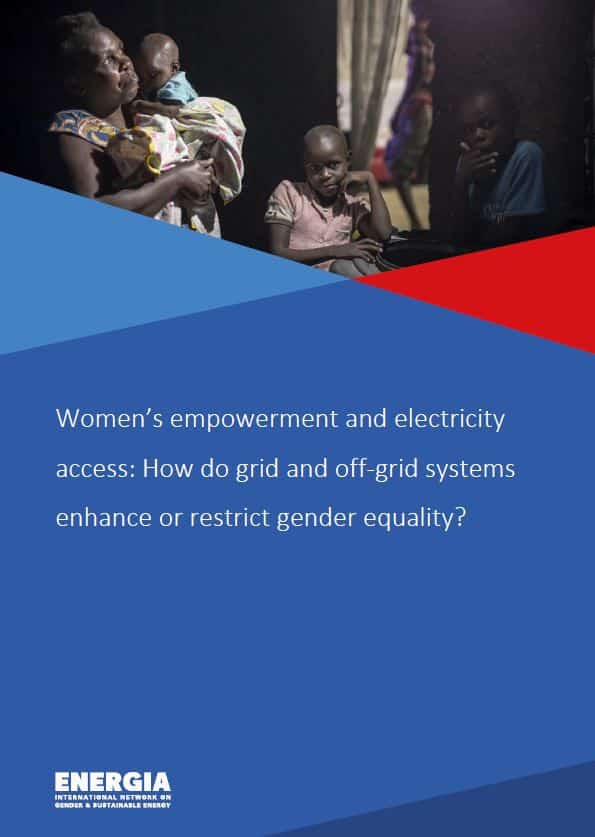 [/restab]
[restab title="Partners"] University of Oslo (UiO), Centre for Development and the Environment (SUM), Norway
       with
The Energy & Resources Institute (TERI), India
Seacrester Consulting, Kenya
Dunamai Energy, Malawi
Collaborating partner:  Alternative Energy Promotion Centre (AEPC), Nepal
Contact: http://www.efewee.org/contact.php [/restab]
[restab title="Outputs"]
[tplist headline="0″ image="left" image_size="120″ author_name="simple" editor_name="simple" style="std" include="219, 224, 225, 226, 227, 179, 186, 194, 132″]
Blogs and articles
A glaring omission in India's energy policy: gender justice
Blogpost on www.medium.com
Electrification has a gender impact
Blogpost onwww.sum.uio.no
Why we need to measure how electricity empowers women
Blogpost on www.dailyo.in
Strangely little is known about electricity's gendered impact!
Blogpost on www.efewee.org
Is small beautiful?
Blogpost on www.efewee.org
Why we need to measure how electricity empowers women
Article in Daily O
Women's empowerment in energy projects: What is the meaning?
Presentation given by Dr. Tanja Winther in November 2016
[/restab]
[/restabs]