Going digital to influence the next generation in gender and energy
To bridge the gender gaps throughout the energy supply chain and in decision-making, ENERGIA, EnDev, Modern Energy Cooking Services (MECS), Hivos and the Swedish International Development Cooperation Agency (Sida), launched the Gender and Energy Innovation Facility (GEIF) in July 2020. The Facility supports pilot projects in Kenya, Tanzania and Nepal that develop, test and evaluate innovative approaches to address the persistent gender energy challenges.
In Tanzania, projects have recently come to an end of their pilot phase, with a mix of interesting findings and promising results that can be reviewed here.
In this article, we focus on one of these projects – led by Nukta – that provided the GEIF with a unique digital media angle when innovating in the field of gender and energy.
Maximizing media to challenge gender norms and promote cleaner energy
Nukta entered the GEIF as a newcomer to the field of gender and energy innovation. In fact, it was their knowledge as a digital media agency that gave them an edge in offering a slightly different approach. Their existing website provides general news stories, whilst they also offer training and services in the field of digital content development.
With a young and energetic team, they showed their passion to focus their skill set on having a positive impact in both gender and energy. During project implementation, they embraced a journey full of learning, development and improvement. Thanks to their ability to problem solve and their innovative ideas, they were awarded scale-up funding to widen and enhance their impact in both gender and energy.
Showcasing men in a new light
While most GEIF projects focussed on empowering women through working directly with them, this project targeted both men and women.
With women in Tanzania undertaking the majority of unpaid housework, there is already an imbalance at home. Add to this local masculinity norms which frown on men cooking at home, and gender equality is further lost.
Nukta took on this challenge head-on. They wanted to demonstrate that men could cook, and cooked well, and enjoyed doing so. They wanted to share that cooking was not linked to gender, but a big part of life, family and culture.
To do this they developed an idea called "Mwanaume Jikoni", literally "Man in the Kitchen". Each episode sees one man cook a dish of his choice, throughout the episode they learn about the man, and discuss men cooking, clean cooking as well as food.
To date they have produced 10 episodes as part of the series, but reaching this number was not easy.
The first issue was due to the masculinity norms. Would they be able to get men on screen, cooking in a confident and proud manner? And how would they do it? They reached out to their friends and family at first, and there was resistance and unreliability. Some men who said they would be filmed, backed out at the last moment.
They thought that if they could get one or two then they could use these to encourage other men to join. Slowly but surely, they convinced men to get involved as their YouTube channel shows.
On top of this challenge, some men were not comfortable filming at home. To them, their kitchens weren't anything to be proud of, and they didn't want others to see that. So Nukta decided to set up their own kitchen studio to provide a safe and comfortable environment. With everything now in place, they will continue producing the show beyond the project.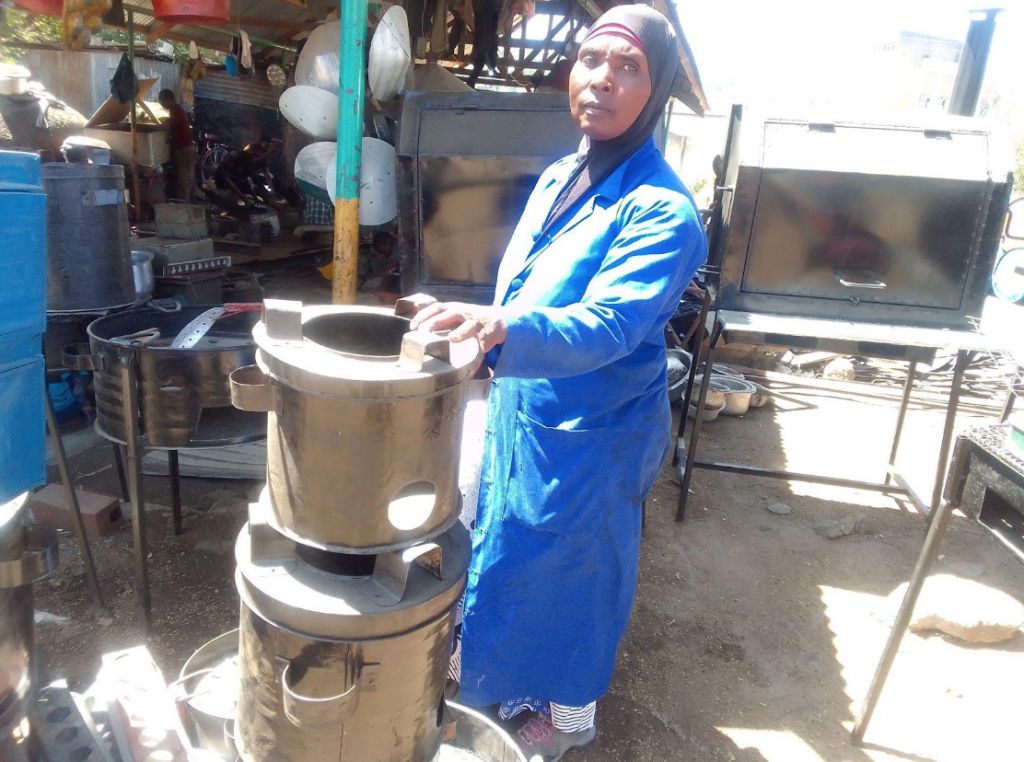 Promote the fempreneurs
Whilst the men were in the kitchen, Nukta also wanted to promote women entrepreneurs selling clean energy equipment. Their initial idea was to create an application where people could search, buy and have the equipment, utensils and other products delivered to their address. Nukta would take a small commission from each sale and women sellers would have a unique and bespoke market to reach a digital audience, who would presumably represent a younger population.
Nukta subcontracted the app development to a team of women developers, who produced a prototype. The prototype provides sellers with a place to upload their inventory, and for customers to see what clean energy products are available. With everything in one place, the users of the app can see and potentially try products they hadn't heard of before. Further development work is now needed to launch the app, which Nukta is working on now.
With the app still in progress, they stayed in touch with the women entrepreneurs they had approached through clean cooking organizations, Forum CC and Dorcas. Nukta contacted women entrepreneurs with a new offer where they would write an article about them, and then promote this across their growing online presence.
Once again they found resistance due to cultural norms, with some women not wanting to be promoted. These women felt it wasn't their place to be in the spotlight and they felt uncomfortable doing it. Nukta remembered what happened before with men in the kitchen, so switched their focus on first finding women who were willing to be promoted, to encourage others to later on.
Now these women are seeing the positive outcomes of having their businesses promoted. Nukta had already had enquiries after publishing a video tutorial using biogas mini-systems. Potential buyers had reached out using the comments section and directly, asking for the contact of the seller, and Nukta expects this to continue with the female entrepreneurs.
One such example of this happening again was after Nukta wrote an article about Zainabu Barabara (photo above) and shared it on Facebook. The first comment requested contact details to buy from her.
Another Facebook post shared an article that introduced the female marketing manager of more efficient cooking stoves. This post was boosted financially and saw a large number of people requesting more information and contact details, with 283 likes, 75 comments and 5 shares.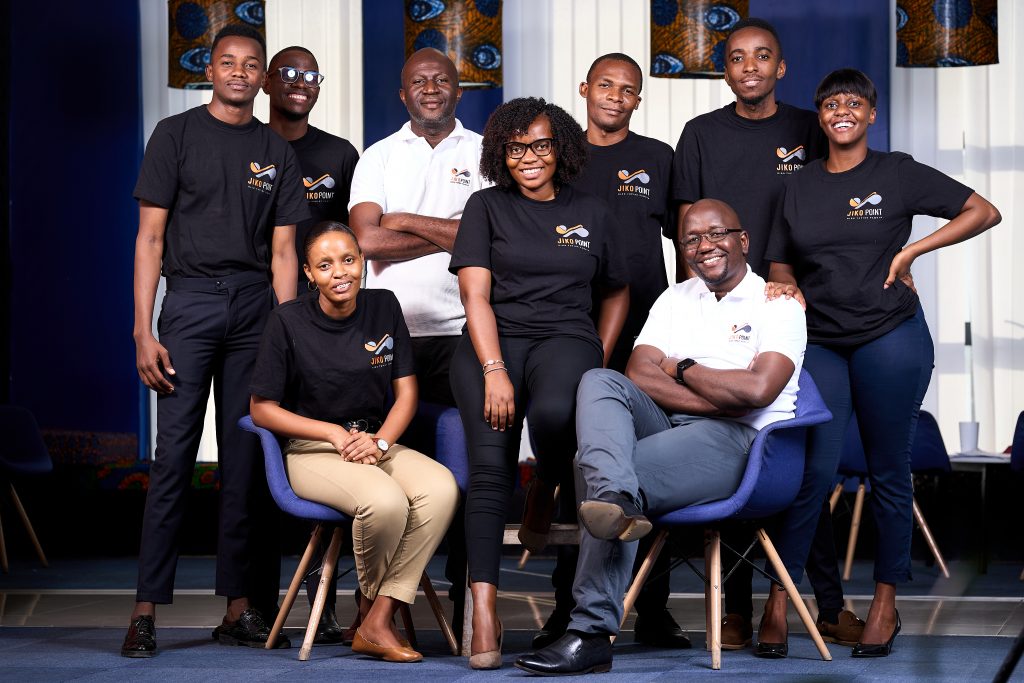 A united, digital gender and energy innovation
Ultimately, what ensured Nukta's impact and success is their joint approach to innovating in both gender and energy. In every element of the project, they never failed to address the two themes in the GEIF.
Despite the multiple barriers they faced, including Covid, cultural norms, staff turnover and the slow development of certain digital solutions, the team kept on task, repeating the message of how to have more impact in both of these areas. Each time they ideated new ways of doing better and improving, then they produced and tested their idea.
With lockdowns and new measures being imposed because of Covid, Nukta faced issues filming the Mwanaume Jikoni episodes. They had to work hard to keep the potential male cooks interested and engaged, or face having to find new cooks. Despite being a digital agency and having most things online, getting the team together to brainstorm content and meeting face to face with the programmers remains important and was negatively effected by the pandemic.
Their Jiko-news section started off with a very limited number of articles, as well as just focussing on clean energy products. From writing just 5 articles a month at the beginning of the project, they are now producing at least double this amount of articles monthly.
Part of what they wanted to test was whether posting anonymously would encourage female writers to write. Overall it appeared to have no bearing, with the writers informing Nukta that they wanted to have their name published to be known and appreciated by the audience.
As they increased the frequency of posting and the number of authors, the section also expanded in its quantity and quality. Now they offer news about events, provide recipes, give some tricks and tips, continue to promote businesses and female entrepreneurs. They reached 10,000 views of their website during the first nine months of the project, 54 percent of which were male.
Meanwhile they have maintained a consistent approach to their social media, and created a funnel that gets more and more people subscribed to their newsletter. In one month alone they added over 40 subscribers. They invested in paid ads and boosted posts, and have seen a social return on their investment. With a follower base of 3,500, 52 percent male, and a reach of over 180,000 people through Facebook and Instagram, they are exposing locals to information about clean cooking and discussions on gender.
Their YouTube channel gained over 12,800 views, with 66 percent of the audience male. They now have 545 subscribers on their YouTube channel. This frequent and consistent messaging is the key to challenging traditional views and in turn improving gender and clean energy outcomes.
Finally, with the cooking show, Nukta looked at the audience who was watching it, and brainstormed how else they could engage young men in cooking. They are now going to produce shorter versions of cooking, more akin to Instagram Reels or TikTok that would be sharper and snappier. So far they have produced a three minute video about how to make savory French toast, which is also one of the most watched videos on their channel.
To learn more about this project, check out the visual presentation below: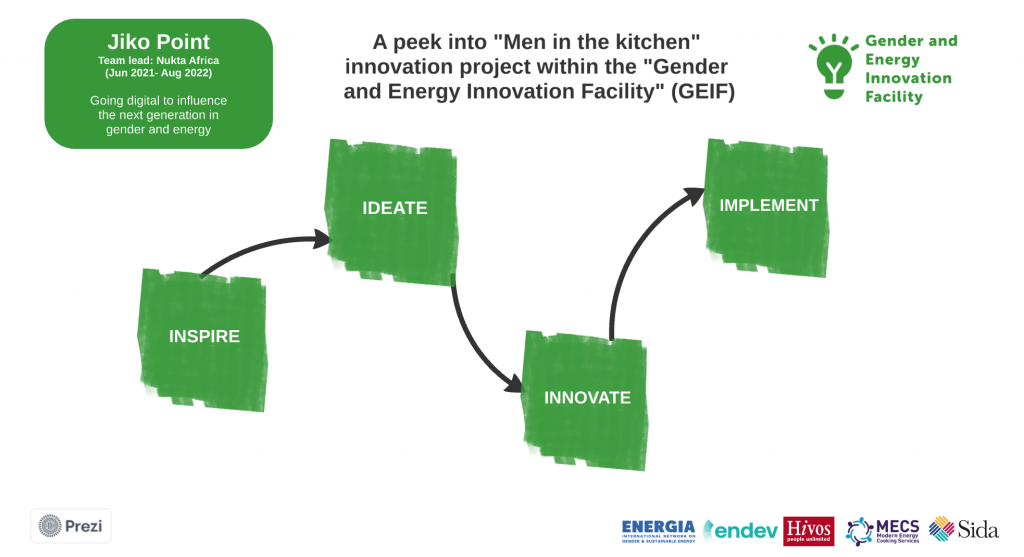 Photo details:
1. Recording an episode of Mwanaume Jikoni (Photo Credit: Nuzulack Dausen)
2. Zainabu Barabara – standing next to a gas cooking stove she made, as she encourages buyers to switch to gas from charcoal (Photo source: https://jikopoint.co.tz/)
3. The JikoPoint Team (Photo source: Nuzulack Dausen)